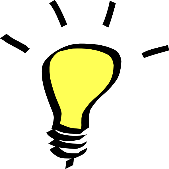 Express CCPA
Overview
Assured SPC's Express CCPA is rapid implementation service of artificial intelligence (AI) based technology and staff training that helps you automate compliance with the California Consumer Privacy Act at an affordable price. And it's scalable – your CCPA solution grows with your business.
What's included?
Assured SPC's Express CCPA is a whole solution.   It includes implementation services, procedure automation, training and record keeping allowing you to demonstrate compliance with California's CCPA privacy requirements.
Who needs this?
Generally, all for-profit businesses in the U.S. that collect information on California consumers or resell information on California consumers should determine if they are subject to CCPA requirements. Penalties can be large for non-compliance.
Features:
The Express CCPA includes:
Unlimited logins

for internal users

Encrypted communications

with consumers

Automated data mapping

of up to 3 cloud-based structured data sources

50 consumer requests 

included

Cookie banner for a website of up to

5 pages

Configuration for up to 10 cookies from

one website in the cookie banner

Automated Consumer Request workflow generation

Consumer request tracking, alerting and Required 24 months of archiving

Approval management
Customized video training for your staff

Post go-live support

$11,450 USD

for implementation services and licensing for 12 months
Ready to get started?
Get in touch.