Resources
Documents and Videos
Here are some useful tools and videos capturing our thoughts.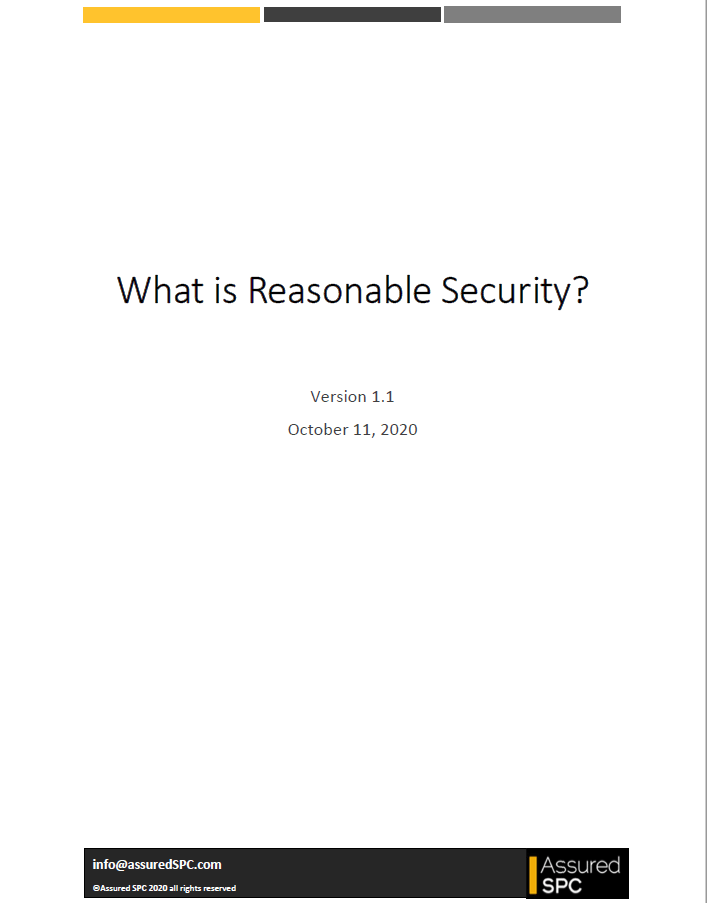 What is Reasonable Security?
Read this document for an overview of Reasonable Security.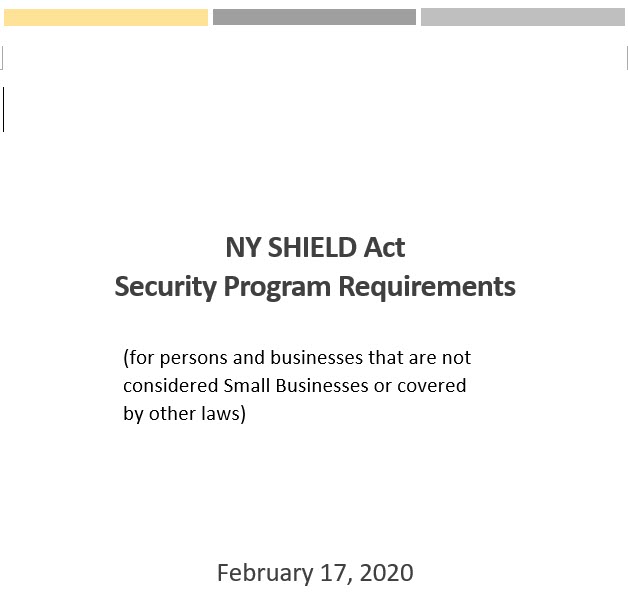 NY SHIELD ACT - The security program requirements -- Administrative, Technical and Physical.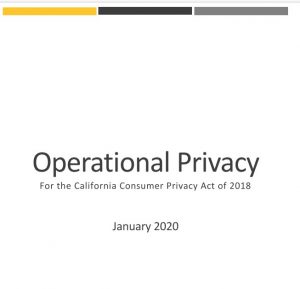 Operational Privacy Whitepaper
Read this document for an overview of the goals and actions to achieve operational privacy in your business.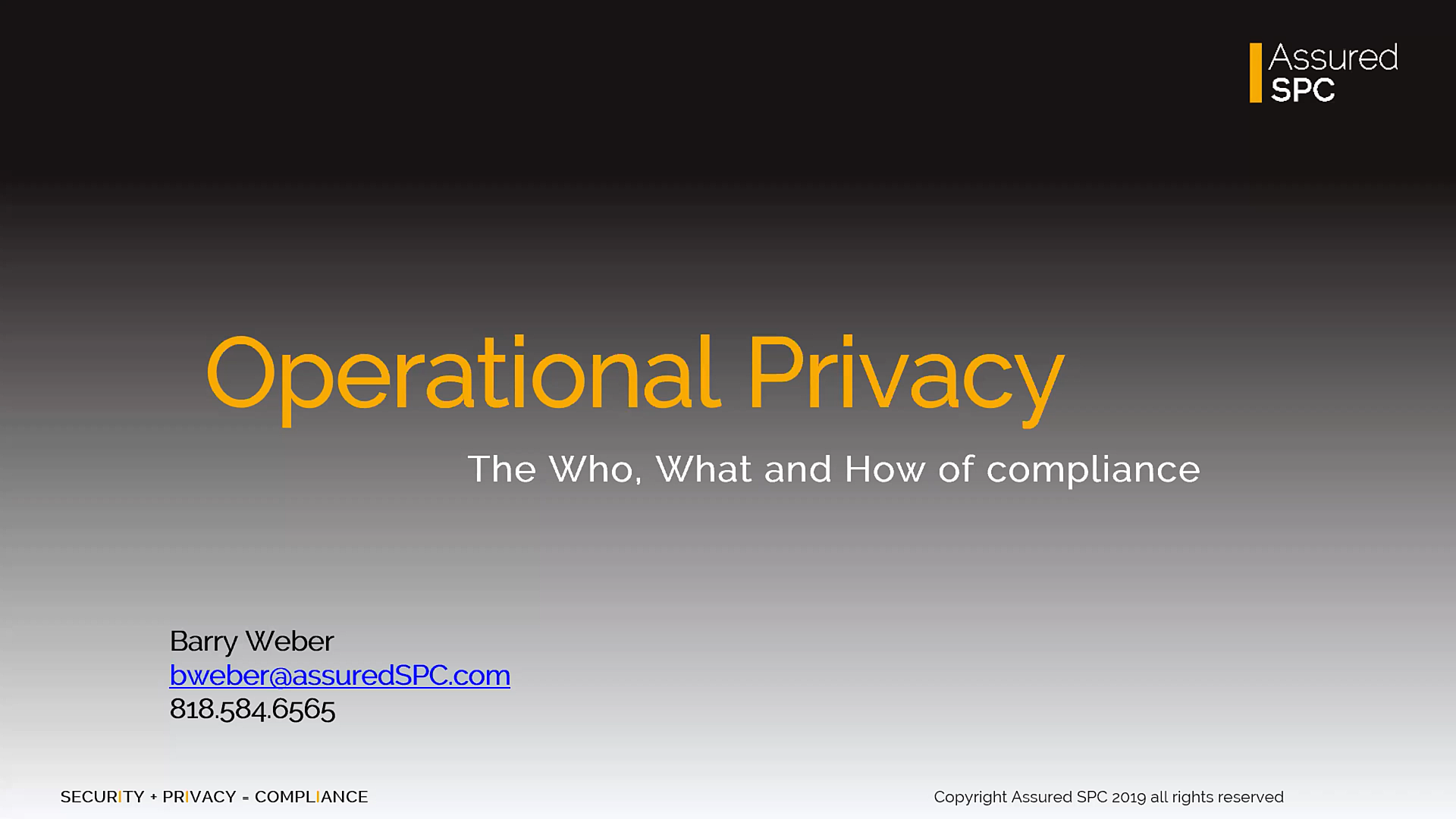 Operational Privacy Presentation
Consumer privacy is implemented with "reasonable security practices and procedures" and enabling procedures that allow California consumers to exercise their rights.   This is a recorded webinar done for an audience of healthcare businesses, but most of it applies to all businesses covered by the California Consumer Privacy Act.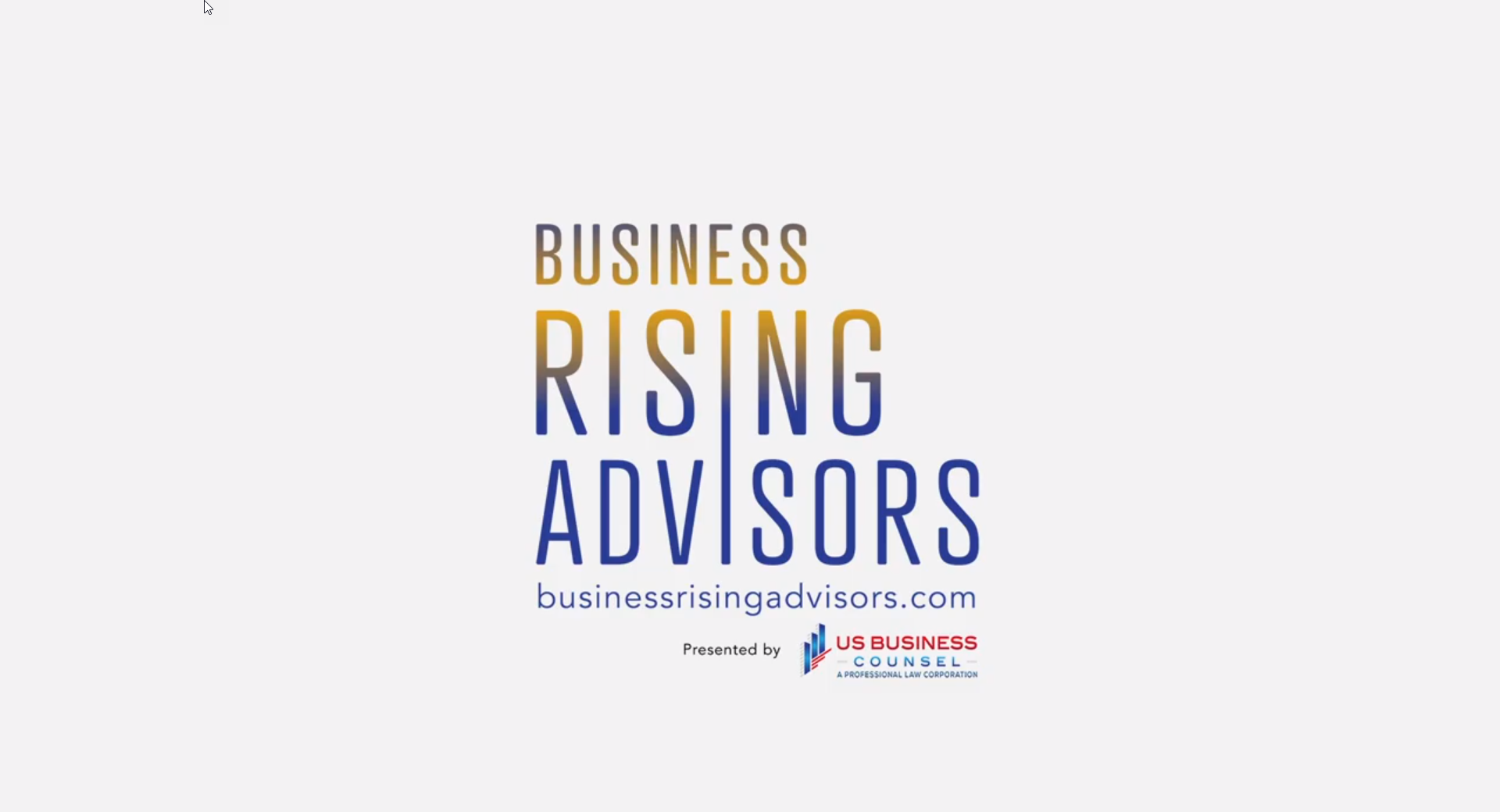 Episode 1 – The Legal, HR, Tax and Cybersecurity response to COVID-19
Barry Weber CISM, ITIL of Assured SPC joined Saji Gunawardane of US Business Counsel, Anita Nygaard, SPHR-CA, SHRM-SCP of CorHR, Marie DiSante of CDF, and Philip Wilson of Marcum LLP for the Business Rising Advisors' first episode: "Ground Zero: What are the most important things business owners need to know right now in order to stabilize and sustain operations during COVID-19?" During this first episode, leaders at BRAdvisors discuss topics such as remote-workplace issues for all employers to consider, financial planning, accounting considerations, and IT security recommendations to help businesses keep afloat and steer them through this pandemic, and beyond the current COVID-19 crisis. Click on the link to view the Episode 1 now!